Chemical producer CrossChem recently announced the conclusion of testing and customization of the innovative AdBlue ® EVO product production and packaging line.
Within the CrossChem customer day, the company presented projects implemented in collaboration with the Norwegian grant (Norway grants) programme, including creation of the innovative product AdBlue ® EVO. 'Our new production and packaging line is ready for the service, and sample testing is underway in the AdBlue ® EVO testing Laboratory. We offer AdBlue ® EVO to our customers. We're really proud of this product, it's fully developed by the company's chemists at the customer's request. AdBlue ® EVO will help reduce emissions made by diesel engines," says Richard Anderson, chairman of CrossChem's board.
EVO is the latest-generation version of AdBlue ®, capable of working and protecting the system under both elevated load and low temperature conditions. In total, less than one million euros have been invested in the project throughout the period of product introduction, of which 223 thousand euros are support for Norwegian grant programme "Business and Innovation", according to contract between LIAA and CrossChem, No. NP-2021/8.
AdBlue ® is additive that cleans exhaust gases. It is used in all diesel vehicles (passenger car; tractors; buses, industrial machinery) and trucks with a selective catalytic reduction (SCR) system.
Supported by a Grant from the people of Norway
Project supported by Norway grants
Working together for a green, competitive and inclusive Europe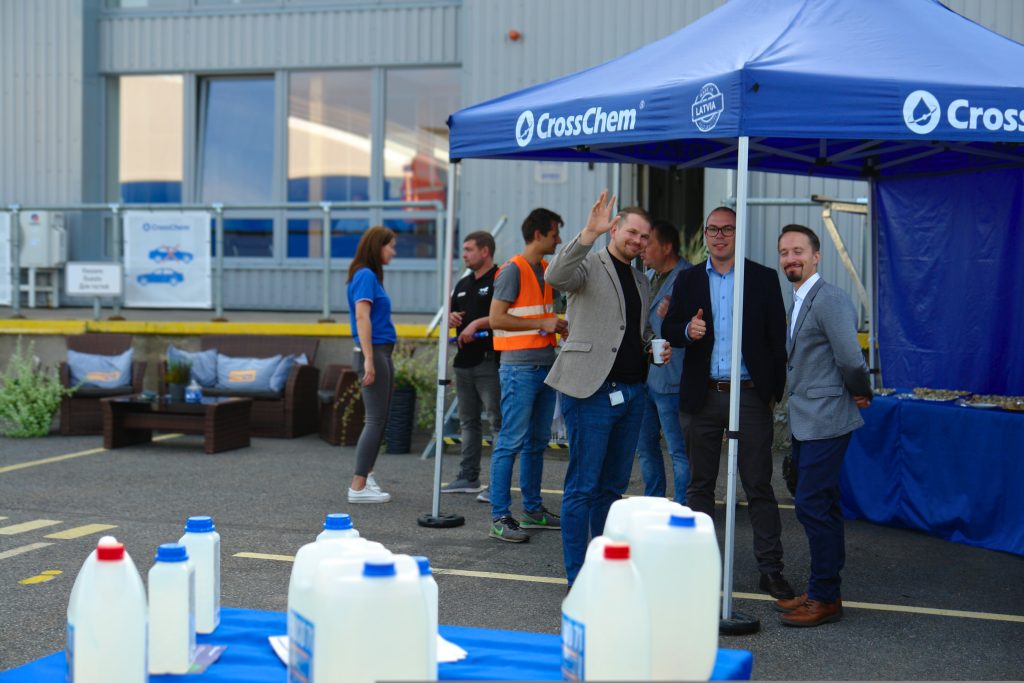 About CrossChem:
SIA CrossChem is a 100% Latvian capital company, which is part of the CrossChem International group – a chain of worldwide chemical product producers and distributors. The basis of the business is the production of sustainable and environmentally friendly products, which, by combining global experience, allows to reduce costs and increase competitiveness. The company produces AdBlue®, AUS40®, liquid fertilizers and automotive products and in parallel provides a range of services related to these products.